Introduction
The world of reflexology is alive with researched possibilities. Reflexology has the potential to help you on your journey to well being —as well as helping you help others. Researched results from reflexology use include:
easing headache and sinus problems,
lowering blood pressure,
de-stressing,
lessening of ... More
What does reflexology research show?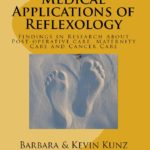 Consider the researched and proven potential of reflexology: Reflexology has been found to be effective during research conducted through hundreds of studies positively impacting: relaxation, pain reduction, recovery from surgery, easier pregnancy, symptoms of physical and mental health concerns, post-operative recovery, cancer care, medical care and how the body works. Relaxation From the […]